About
---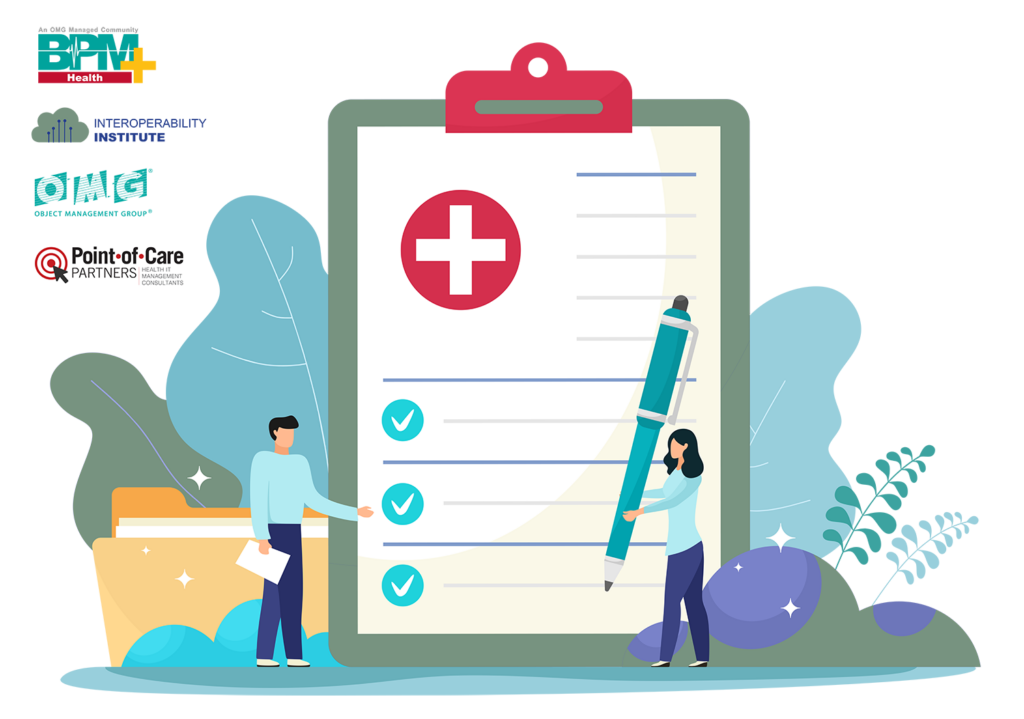 What is the eConsent Collaborative?
The collaborative is an emerging community-of-practice focused on the use of e-Consent within the healthcare domain, with a particular initial focus on Advanced Care Planning (ACP).  The purpose of the collaborative is to bring together stakeholders from across the healthcare vertical to work together to find viable, interoperable health IT solutions in this space.
We look forward to bringing together a core community to form the Collaborative's Steering Committee. The Steering Committee will create workgroups to address specific use cases of ACP and eConsent. The initial use case will be the design, optimization, and implementation of an ACP workflow. The goal will be to implement this workflow with a participating provider organization. This is an open Collaborative, and its work products will be shared with organizations worldwide that could benefit from their use.
Who is involved?
Hosting this activity is a coalition of non-profit organizations and standards-development groups.  The expectation is that the effort will fall within the auspices of an established non-profit, or that a new non-profit will be created.  Those decisions will be driven by the Steering Committee.  Currently involved in the activity are:
BPM+ Health  (BPM+) – a healthcare community-of-practice focused on sharable pathways and open standards.
Interoperability Institute (IOI) – Serves the industry via the employment of solutions development and workforce training to harness the benefits of interoperability at scale
Object Management Group (OMG) – an international, open membership, not-for-profit technology standards consortium, founded in 1989.
---
General Inquiries or Support
Please contact us at one of the email addresses below. We'd love to hear from you!
How do I participate?
Workgroups are forming now, as the community seeks to mobilize activities based upon the success of the "Industry Day." Send us a general inquiry email (address below) and include your Name, Email Address, Organization and Econsent Collaborative Interests to be added to our announcement list to be able to stay abreast of activities within the community.
For general inquiries – email: info@econsentcollaborative.org
For technical support – email: support@econsentcollaborative.org
---
Reference Materials  
Below are links to relevant reference materials of interest to this community